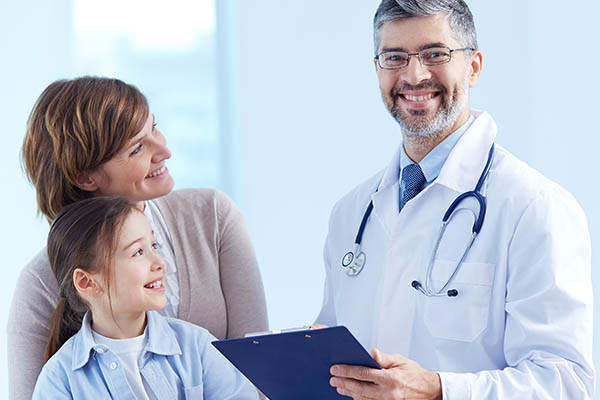 Workflow Automation Solution for the Healthcare Industry
Baptist Hospital Systems, a leading healthcare facility in the Southeast, had to navigate the cumbersome process of managing countless documents daily via traditional methods. These critical documents, necessary for physicians, nurses, and administrative personnel, were distributed through standalone fax machines - an antiquated method that posed significant challenges.
The manual faxing of massive volumes of documents proved to be a tedious, inefficient, and time-consuming task. It was a bottleneck in the pathway towards achieving a streamlined document automation workflow. Staff members were forced to wait for transmissions to complete successfully - a process that detracted from more important tasks. In addition, without status notifications, there was no confirmation of the successful delivery of the faxes. In such a critical environment, where document management is pivotal, the hospital's need for a secure, reliable, and efficient document workflow system was evident. To tackle this issue, Baptist Health Systems allied with FabSoft and OpenText to transform their document management processes.
The Shift Towards Document Automation
Understanding the need for an efficient document automation system, the hospital replaced its outmoded fax machines with a cutting-edge software solution from FabSoft. This solution, merging seamlessly with OpenText RightFax solutions, was better equipped to handle the document processing needs of such a substantial healthcare facility.
FabSoft's solution, empowered with AI and Machine Learning technology, was chosen for its ability to let users specify document distribution. This feature revolutionized the paperwork routing process, enhancing its efficiency and user-friendliness. This fusion turned the hospitals' MFPs into a potent enterprise fax system, marking a stride towards automating their document workflow.
Implementing document automation became straightforward. Users could search and select contacts stored in the RightFax solution or manually input fax numbers. The ability to add cover pages, subjects, and additional notes was available from the same interface. Once the document was scanned, a preview would appear, allowing users to confirm that no pages were missing or misaligned and the scan quality was adequate. The document's pages could be adjusted, rotated, added, or deleted if necessary. Checking the status of a fax was as simple as navigating to the status tab on the MFP screen.
The FabSoft solution facilitated document automation and was easy to manage and maintain, thanks to its centralized monitoring system.
Integrating FabSoft and OpenText solutions gave Baptist Health Systems the tools to elevate workplace efficiency, reliability, and document security. These improvements empowered Baptist Health Systems to process documents confidently and quickly, re-establishing the focus on patient care.
Reaping the Benefits of Document Automation
For Baptist Hospital Systems, the integration of FabSoft's product suite transformed the workflow automation in healthcare, offering unparalleled convenience. This allowed employees to scan and fax documents in seconds, thereby illuminating the advantages of document automation over traditional manual document processing.
The OpenText RightFax solution expedited the faxing process significantly, saving precious time previously lost waiting for transmissions to finish. Contacts stored in the OpenText RightFax address books were easily searchable and selectable.
The power of document automation was further highlighted through the centralized management system. By embracing document automation and leveraging AI and Machine Learning technologies, Baptist Health Systems experienced a substantial increase in efficiency, accuracy, and speed in their document workflow.
If you believe this technology could boost your productivity and streamline work operations, please try our DeskConnect / Desktop Automation Driver free for 30 days and after $29 per month per user.
To try for 30 days, click here
To contact us click the link below.